Ex-body builder and actor Arnold Schwarzenegger has been well known for his efforts as the California governor, notably in the environmental issues.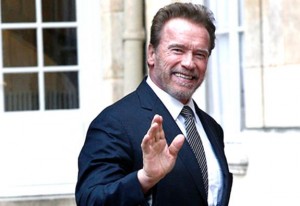 During the invitation to a climate change conference in Paris in December 2015, he was quoted, during an interview, as saying "Stop eating meat and save the earth". Following is his reply to a BBC interview.
 「As we now speak, there are about 7 million casualties resulting from global warming, annually. The government has the responsibility to prevent that. Considering that 28 percent of greenhouse gas emitted is livestock-related, we as consumers ought to come to a better resolution in solving this.
 It's not about an instant shift to vegetarianism, but rather to a reduced consumption of meat by perhaps adopting a weekly or twice a week vegetarian lifestyle.
Fortunately, even as vegetarian, a healthy lifestyle can be maintained, and proteins can also be easily obtained just like our vegetarian body builder friends.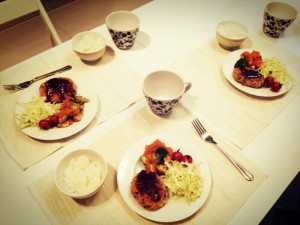 According to FAO, anthropogenic methane emission results in about 30 percent of the worldwide greenhouse gas emission.
Isn't that convincing hearing from the best ever body builder like Schwarzenegger, that vegetarians can also achieve a strong a healthy body.
Source:TABI LABO
Posted by tsubomi. J